Sharpen your pitch

Get your docs sorted

Find influencers

Find investors
This mentoring circle is for those that are thinking about raising funds or are in the preparation stage of their fund raise.
By being part of this circle you can continually get feedback from people at a similar stage and experts on how to do a great job with your raise.
You will gain support for these phases:
Planning your raise for success
Preparing and sharpening your pitch and documents for success
Recruiting Ambassadors and Influencers to your raise
Enthusing your capital raising team and potential investorsfor success
Gaining investors from the mentoring circle
Join the Circle
Promote your raise

Communicate with investors

Receive additional investment

Process, record & bank investment
This mentoring circle is for those that have their pitch, documents and team together and are launch ready.
By being part of this circle you can continually get feedback from people at a similar stage and experts on how to do a great job with your raise.
You will gain support for these phases:
Promoting the raise to potential investors
Receiving investor suggestions from those in the circle
Engaging investors so that they don't fall through the cracks
How to accept and process the investment
Delivering what the investors were promised
Join the Circle
Keep up to date with DAO's, STO's, ICO's, Token raise design

Plan your Crowdsale

Design your Pitch

Design your WhitePaper

Design your Company for a Token future
This mentoring circle is for those that recognise that being prepared for this innovation in capital raising is a must for themselves and their business.
By being part of this circle you can continually get feedback from people with a similar thirst for this fast moving area and get structured now for the future.
Guest experts will be on some of the FundingMagnet sessions and attendees will structure the direction they want the session to go in in advance.
Join the Circle

Paul Niederer (centre) recently at UK Parliament House advising on funding strategies  for small businesses with both traditional and crypto currency
3 Steps to get join a circle and empower your fundraise or knowledge
Select the circle that best suits your present needs by reading the description on this page.
Book a clarity session if you are unclear and need guidance
Select "Join the Circle"

FundingMagnet Circles - Move between them and stay as long as you need to!
The objective of these circles is for you to gain as much as you can to achieve successful fund raises.
Each circle has a lot to offer but at different stages of your fundraising journey you will prefer one over the other. Thats fine as we have built them for flexibility.
In the Funding Magnet's resources section you will find items to assist you in your raise:
Sample contracts
NDA templates
Share structuring spreadsheets
Pitch template
Share registry examples
Some of the Models Used!
Fundability Circles©
9 Step FundingMagnet Processs™️
The Circles Work as Follows:
First there is a One-on-One onboarding session including the Fundability Circles©
Access to resource section of membership site which includes templates and tools you can use in your funding and business endeavours
Prior to the FundingMagent monthly session you send in your questions and issues so that the session can be structured to best address these points
One hour Mentoring Session
Two clarity sessions a month
Unlimited written queries
What Others Say About Us!
"Paul Niederer is one of world's leading authorities in equity based crowdfunding investments and raisings and constructing collaborative funding solutions. He has personally been involved in over $75 million of transactions with 90 different companies seeking capital."
"Paul Niederer and his investment crowdfunding platform, ASSOB started doing equity crowdfunding before the term was even coined. The entire global crowdfunding industry has looked towards Australia for their experience garnered from years of actual practice."

From Roger Hamilton
Paul is one of the pioneers and world experts in crowdfunding and the shared economy. I love his mix of wisdom and humour in everything he shares. If you're looking for the cutting edge view on the next wave in fintech, whether in equity fundraising or blockchain, connect with Paul!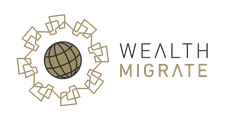 From Scott Picken 
I have known Paul since meeting him at the first Real Estate Crowdfunding Conference in Asia in 2014. I met him again at the first Crowdfunding event in China a year later in 2015, where we were both again speakers. He is a global authority on Crowdfunding and Compliance in the Fintech, Crowdfunding, Blockchain and now crypto currencies industries. He is known around the world as "Mr Compliance" and when countries like the USA, China, South Africa etc the SEC and other regulatory authorities invited Paul as the authority to create their regulations. In the past 2 years I have had a privilege of working with Paul and he is a true creator who has the ability to understand complex businesses and simplify them. He is a true leader in this space!
From Phillip Nyssen 
I have known Paul over many years in multiple business environments. He has outstanding knowledge, ethics and plays win/win. It explains why over a significant career he has been involved in hundreds of equity raises worth significantly more than $100m. I actively seek his guidance in our investment businesses.
Need more info ...
If you need clarity please book a one-on-one session 15 minute session with Paul Niederer by selecting your time here.